Today I'm here to set the record straight about all things related to escorts. The site that I'm covering today in my in-depth review is known as Listcrawler. Now, I can almost guarantee that you've almost fallen for this nonsense if you've ever done searches on the web for local escorts. You'd know this site if you came across it, trust me. What you wouldn't know is that Listcrawler is nothing but a bunch of washed up recycled Backpage ads in the form of an online aggregator.
Scratching your head yet? Don't worry, I'll help you better understand this right here in my review. Just do yourself a solid and keep reading to get the full scoop.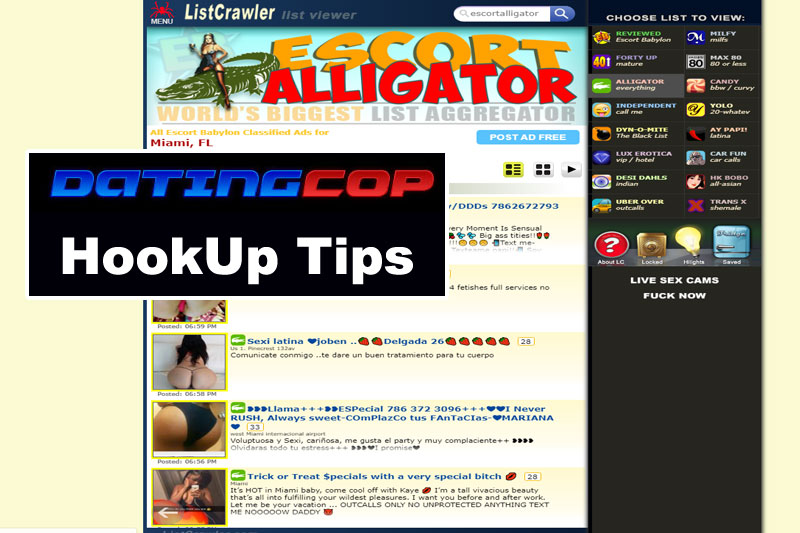 What Is The Listcrawler?
Let me start with the basics…
Listcrawler.com is a website that does nothing but prey on the foolish folks trying to search for Backpage hookers. It's an aggregator that lists out a bunch of Backpage ads. Now, if you're not familiar with Backpage, that's a classified ads site that was shut down months ago due to human trafficking and other things of that nature. Trust me, you don't want your name associated with this site as the owners all got arrested and are likely to spend years, perhaps decades behind bars.
They Try To Fool You
The folks over on the list crawlers site want you to think that these classified ads are legit. They want you to believe that you can and will hook up with an escort on the cheap. But I'll tell you right now, that's likely not the case. In fact, what might be the case is that you're going to get yourself tangled up in the wrong behavior and perhaps with the law if you're not careful.
What I Disagree With
So, as for the things that listcrawler does that I don't agree with, for starters, they take the time to present a bunch of cheap escorts in a listed fashion to make it seem like they've got something to offer you. However, these women are nothing but old classified ads and some of the women may not even exist.
What am I talking about? Well, think about it…
If a site shuts down, what would make you think that those women still exist and are ready to provide services? My guess is that most of these women are either listed within the ads to trick you into having sex with them for a ridiculous amount of money or they don't even exist and it's simply some pimp trying to rope you into getting robbed at gunpoint. If you think I'm joking, just try me! The Dating Cop knows all about keeping criminals off the street and that goes for pimps and hoes trying to turn tricks as well.
Very Scary
I'd also like to mention just how stupid it is to put yourself in danger of contracting a life-threatening disease. There are times when you just might do that and regret it for the rest of your life. You might get HIV, AIDS, herpes, and any other STI in the book if messing with a hooker listed in listcrawler. Now, that's not to say that your chances of catching something using another escort site or dating site aren't up there as well. This one most definitely is much higher though, no doubt about that.
The Site Sections
The website itself tries to entice you by using catchy names as sections of the site like Escort Alligator, Dynomite, Uber Over, Forty Up and more. Do not let those subsections of the site fool you. Oh, I'd also like to point out that they have insanely shady popunders as well as links on the right sidebar of the site. None of these sections have anything worth getting excited over, trust me.
Conclusion: Listcrawler Is Dangerous and Should Be Avoided
The Listcrawler.com website is very dangerous and you should not be using it. In fact, doing so is likely putting yourself at risk for many things including getting robbed, diseases, arrested, and more. I never recommend using this site or others like it (this is like it) and I strictly recommend only using safe and secure dating sites. I've spent the majority of my time attempting to rank and rate these sites, so I know a thing or two about them. My advice would be to try one or two of them and see what happens.
Want to NOT waste more time and just get ahead of the game? Awesome, then use any of these sites listed below and you'll do just fine. #BOOM