Online dating sites are perfecting their ways to look as real as possible. They will go above and beyond in deceiving real site users into paying monthly fees for using the site's services. But is there really a point in paying when all you get is one big scam that just happens to look real?! Continue reading because there are some things these sites don't want you to find out. Today we are reviewing the online dating service HornyAffairs.com.
Did you read the Terms of Service?
"I have read and agree with the Terms and Conditions" is the biggest lie we tell on the internet, and we are aware that nobody ever reads that document. Well, almost nobody-because we do, and so should you. This is especially important when you are asked to take out your credit card and upgrade to a paid membership on a site. It's not good to just assume that the site is honest and real, but you need to check before getting ripped off and scammed. Actually, on HornyAffairs.com you agree to the terms of use upon signing up for free.

We advise you to read the terms of service page, if not when signing up, at least when upgrading and giving your money. Here is what we were able to read, and it's quite a deal breaker:
"We may post fictitious profiles, generate or respond to communications by means of automated programs or scripts that simulate or attempt to simulate your intercommunication with another real human being (though none really exists and any dialog is generated by programming), and we may employ or contract for the paid services of real persons who may interact with you as part of their compensated employment. While these communications may seem genuine, authentic, and personal, they may be broadcast simultaneously to a large number of persons and possess none of these qualities. While their contents may appear to be true, they may be quite false; while their contents may appear to sincere, they may be quite disingenuous."
HornyAffairs.com creates fictitious profiles
As you can read in the excerpt above or on the site itself, they fabricate women's dating profiles. This means that everything you see about these women, starting from their photographs, usernames, and personal information is completely made up. We even took some of the photos and run them through Google Images only to find out that the same photographs were used on many other dating sites (several of which we've already exposed as fake). Later we found out that HornyAffairs.com is owned by the same company that runs XCheaters.com and FlirtHookup.com.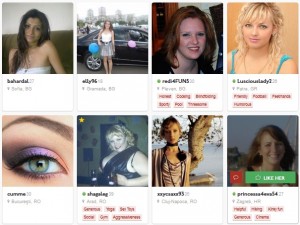 If you are wondering why the site owners need to create fictitious profiles of women, it's quite simple-there are no real women signing up and using these dating sites. And what is a dating site without women you can communicate with and date?
HornyAffairs.com sends computer-generated messages
HornyAffairs.com uses computer software programs to send automated and scripted messages to all free users of the site. To make it look like there are women interested in you, they use the fake profiles and make the content of the messages sound as real as possible. However, you need to remember that there are no real women interested in you on this site and the messages are a tactic to get to your money.
If you sing up for free, as we did, you will start getting these automated messages from fake women's profiles within minutes.
When you try to open messages to read them, or if you want to send messages to another site member, you will be asked to pay and upgrade. Here are the amounts and time on the site you can choose from:
$29.95 for a monthly membership
$59.95 for 3 months of membership
$119.95 for 12 months of membership
HornyAffairs.com employs people to interact with you
Let's not be mistaken, these people are hired and paid and will interact with you as part of their job obligations. It is these employees job to interact with you, chat with you, and flirt with you in order to keep you paying for monthly subscriptions as long as possible. They are here to deceive you into believing that there is a woman you have met on this site, get your hopes up, but they will never meet you in real life. Unfortunately, some people don't realize this is all part of a scam before it's too late.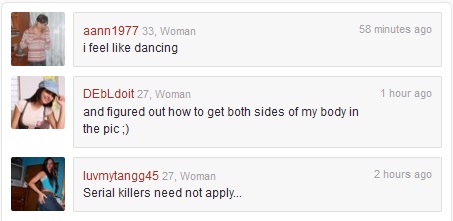 Final Tip
This so called online dating service it actually a site where users pay their money without having a real chance to meet, chat, connect and flirt with real people. They create fictitious dating profiles of women, send you automated email messages, and even employ people to lure you into paying for a box of lies. We wouldn't trust this site and advise you to be careful. You can always protect yourself from falling into the hands of scammers by reading their terms and conditions of use.
HornyAffairs.com Contact Info
Address: Island House Grande Rue St Martins Guernsey, Channel Islands GY4 6RU
Email Contact: support@hornyaffairs.com
Phone Numbers: 1-866-883-4978 or 1-925-264-3473
File A Report
Contact the Better Business Bureau and file a complaint if you feel that you have been scammed or ripped off.
Horny Women Use Real Hookup Sites
Real horny women use real sex sites. They don't fool around with this hornyaffairs.com nonsense. I hate to be blunt about it but if you want results, then you need to use real hookup sites that work. Good news for you is that I have shared every site that I've managed to bang girls using. The list is below and I'd suggest reading the reviews of each of them.