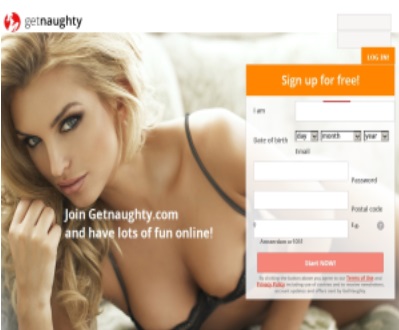 In this review we will reveal why you should stay clear of GetNaughty.com. We will explain the deceptive marketing techniques this so called dating service uses to lure free members into paying for monthly membership. Continue reading to learn about the scamming fashion in which GetNaughty.com.
GetNaughty.com sends automated messages
This is just one of the deceptions on this site, but it is usually the first one that new members are exposed to. It really takes a matter of minutes before you start getting messages from local women who seem to be very interested in you. Now, we have done quite a lot reviews on dating sites and we were able to detect the smell of scam immediately, but some naïve members can really believe the lies.
We are speaking the truth. GetNaughty.com will send you fake instant messages for "marketing purposes"-that's how they call it in the Terms and Conditions document. The purpose of sending computer-generated fake messages from also non-existent women is to cheat you into upgrading to a paid membership.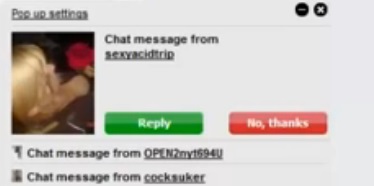 Every move will cost you money
Did we mention that you cannot actually read the content of the messages unless you upgrade your account? –That's also true! We know these messages are fake, so there was no way we would pay a membership fee. On the other hand there are the people who were unaware of the fraudulent nature of GetNaughty.com and got ripped off. Here are the paying options the site offers you:
$29.95 to upgrade and buy monthly membership
$59.95 to upgrade and buy a 3 month membership
It's only natural that when giving your money to an online dating service you'd wonder what you get in return. You will be greatly disappointed when you find out that paying for the features and services of GetNaughty.com is a waste of your time and money.
The women sending you messages are not real
If the fake, automated messages weren't a deal-breaker for you, there is more to the story. The women who are sending you messages are actually fabricated profiles. There are no real women on this site. Women's profiles are created by the owners of the site to make it look like there are many ladies you can date. In reality there aren't any, and the site has to create them because what's a dating site without any women to date. Chances are, you probably won't meet any real women on this site, thus there is no point in giving your money.
You can see for yourselves if you go to the Terms and Conditions page on GetNaughty.com. There you'll read and we quote:
"We create user profiles for use by our customer support representatives for the support, marketing and improvement of the Service. Our customer support representatives are encouraged to speak with our members and also to stimulate conversation between members by making introductions or recommendations. This is a vital part of the Service we provide."
On this site, there are simply no women who are emailing you. The site claims to be "stimulating conversations" but if wanted to reply to the fake messages from fake women (or even to read the messages), you need to buy a subscription. After this we can conclude that this isn't in fact a "dating service" at all. You cannot even meet real people to talk to! But the owners of the service would hope you don't realize this before it's too late.
The verdict on GetNaughty.com
Dear readers, please remember to always go through the Terms of Service and read them carefully. That is the only way you won't get into the hands of this con artists. The Dating Cop Team hopes this is an enough warning and that people will be saved from such scams.
If you are wondering how come this whole scam is not regulated by law, you should also know that GetNaughty.com is based outside the United State, so it doesn't fall under the same guidelines and rules for internet scam and conning practices. We most kindly advise you to stay clear of this total rip off.
GetNaughty.com Contact Info
Addresses: 3076 Sir Francis Drake's Highway P.O.. Box 3463 Road Town Tortola British Virgin Islands, VG1110 Road
Dositheou 42 Strovolos 2028 Nicosia Cyprus Town Tortola British Virgin Islands
Email Contact: admin@getnaughty.com