I'm not sure if you're familiar with Badoo or not. I've foolishly spent some time using the mainstream dating app at one point in the past. Trust me, there was literally nothing special there and I gained absolutely nothing by becoming a member.
While I was a member, I did some investigating on the site and basically determined everything that's horrible about the Badoo app and website. For starters, it doesn't work like you think. You will not ever get laid using this dating network. I'm pretty slick and can normally make things work even with the shoddiest of the shoddy networks if they are somewhat legit. This one just didn't do anything for me even though it's huge.
Sure enough, I wanted to eventually cancel my Badoo membership. When the time came, it was unbearably difficult for me to do it. That said, I'm going to share the exact steps that I took in order to cancel my Badoo account.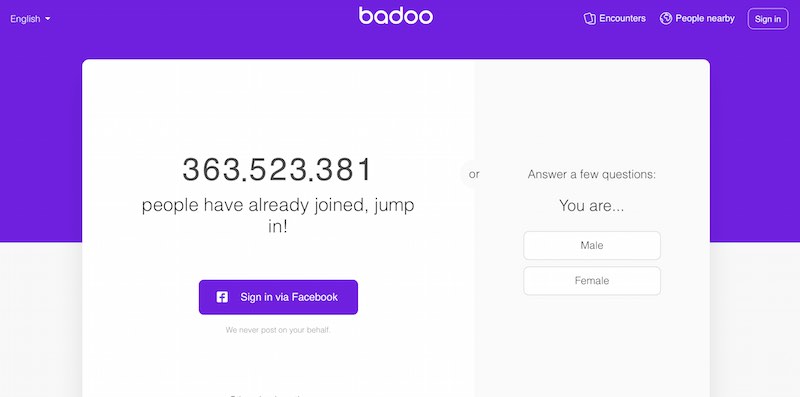 Steps To Cancel and Delete Your Badoo Account For Good
Whether you're using an iPhone or an Android, the instructions on how to cancel your account for good have been provided below. Trust me, you'll want to follow them perfectly and cancel as well as delete your account immediately. There's no reason to use this network when you have the option to join other sites like these here.
I'll kick things off by sharing the steps for deleting your account on the website.
Deleting On The Official Website
1) First you must log into the Badoo.com site.
2) Find your profile photo which is likely in the upper left corner of the page. Click on the profile.
3) You'll find the gear icon located at the top of the page. Click on this icon.
4) Scroll to the very bottom of the page and then click the text that reads, "delete account." They will ask you if you truly want to delete your Badoo account.
5) Be sure to choose to delete your account by clicking the continue button.
6) Lastly, click the "delete your account" link and that's all you need to do.
Delete/Cancel On Your iPhone
1) Find the settings section on your iPhone or iPad.
2) Click the ""View Apple ID" link and enter your password.
3) Scroll to the bottom to view all the subscriptions you have.
4) Click the manage button.
5) Select the option to cancel your membership.
Delete/Cancel On Your Android
1) Open up your Google Play Store.
2) Hit the Menu button then click on the My Apps button.
3) Next, click on subscriptions.
4) Find the Badoo App and tap on it.
5) Click on the Cancel button and confirm your cancellation by clicking "yes." This should confirm the cancellation process being completed.
Any further questions about how to cancel or delete your Badoo account, please be sure to let me know!
That's everything you need to know about canceling your membership, deleting your account for good and moving on to another dating network that actually works. Want to learn more about some of the sites that I recommend or just more about me and my site in general? Then check out my homepage for more details.
Recent Reviews: