I've seen so many fuckbook dating sites out there I could scream. This one I'm covering today is called FuckbookDating.com and it's a real scummy and scammy site for sure. As you know, dating can be tough today, especially when it encompasses dealing with scam products, credit card charges and more. Well, since I'm here writing about this site today, you do not have to worry about the issues. Instead, read this, take the right action and prosper.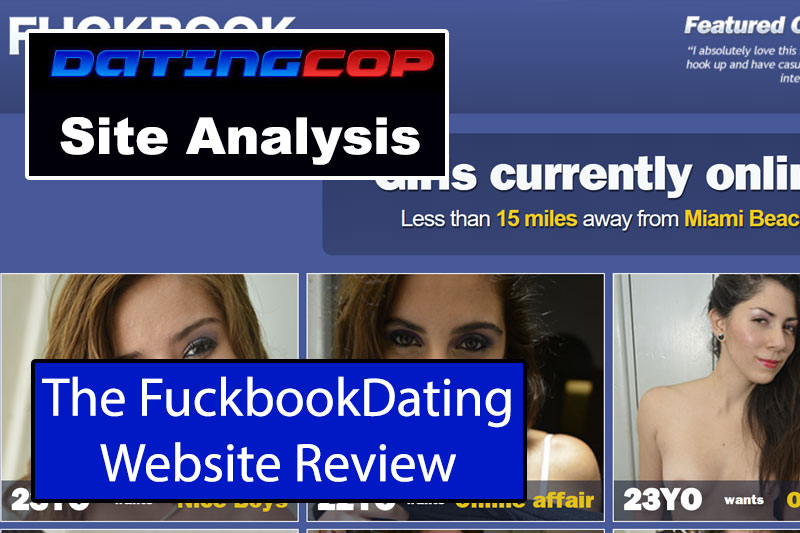 FuckbookDating Site Review
There are a lot of options when it comes to finding a dating site to use, It seems like there are three sites for every single person out there. It might seem like your chances are great. If there are people using these sites, then you're sure to meet someone. Unfortunate, that's not how it works. A lot of those sites are nothing more than giant scams.
They trick people into thinking that they work. Then they take their money and give them nothing at all in return. That's exactly what's going on at FuckBookDating. This site is only here to trick you out of your money. You don't even really have to do anything to get scammed. All you have to do is sign up. They take you the rest of the way and you're left with a whole lot less money at the end of it.
They Need Your Credit Card
The first thing that happens is that they need your credit card information. That's never a good sign. If a site says they need payment information to verify your age, then they're lying to you. It's really that simple.
No one uses credit cards to verify the information. If you give it to them, you'll be paying them a lot of money. There are a few different options on the payment page that you'll probably not even notice. These options are there to sign you up to different porn sites.
They're extremely expensive and you'll be stuck paying for them until you cancel. The charges will come out every single month and there's nothing you can do about until you make the effort to cancel the memberships. It's designed to be missed entirely. That's just the first scam that you're going to be getting hit with here.
Then You Get Scammed By Robots
After you get through to your homepage, you're going to see that your inbox fills up immediately. You'll be getting messages from women all over the site. It will seem like you have plenty of people to talk to. You don't.
All of those profiles are fake. ALL!
The messages are being sent by bots. They do it because they force you to upgrade your membership if you want to respond to them. It's all just a bunch of smoke and mirrors. You've already been scammed once and now they want to scam you again. That's a whole lot of money wasted.
Conclusion: Don't Visit Fuck Book Dating
Don't sign up for Fuck Book Dating. Don't even bother visiting it. It's all just one big scam. They'll get you several times before you even realize what's going on. There are other sites out there that are a whole lot safer for you to visit. They might even get you matched up with someone. This one won't. This one is just a scam. Stay far away from it and you'll be much happier in the long run. Your money will also stay with you and not get scammed out of your wallet.
Now if you wanna bang, then I suggest giving one of those on this main page a shot.
As for other fuckbook sites to avoid, here's a list for you: