Today I'm going to shed some light on another dating site. This time it's one called LocalFlirtBuddies.com. My guess is that you've never, ever, seen a site worse than this one. Well, that's probably a lie, but it's damn close to the truth. The Local Flirt Buddies website isn't legit. It's not a site that you want to join and you definitely do not want them getting a hold of your credit card. I've done a lot of research here and as the dating cop, I'm obligated to share any and everything that I know about this site. That said, here are all the details of things related to LocalFlirtBuddies.com.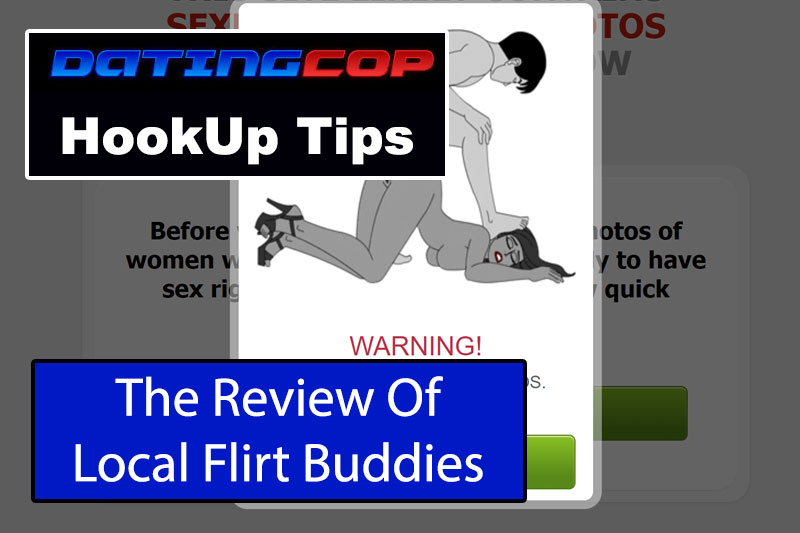 Complete Review of Local Flirt Buddies
In the world of the internet, there are legitimate sites and there are scam sites. Unfortunately for us, it's scam sites that tend to outnumber the real ones. This is especially true when it comes to dating and hook up sites. It seems that people just can't resist taking advantage of people when they happen to be looking for other people.
It's a constant that you can only get used to because it's never going away. Then you come to the third type of site. It's a type that's easily the most infuriating. These are sites that don't even exist. That's the group that Local Flirt Buddies falls under.
This site just doesn't exist. If you try to sign up for it, you're going to be directed to a totally different scam site. It's how they make their money instead of trying to scam you directly.
The Redirect Scams You The Same Old Way
There's one specific site that you'll get redirected to when you try to sign up for Local Flirt Buddies. It's called Flirt Local and it's been scamming people for quite some time. It works just like most scams do. As soon as you sign up, you're going to start getting messages.
They're going to be coming from some very forward women. You can read the messages, but you won't be able to respond to them at all. If you want to do that, you need to upgrade your account to a paid membership.
You're meant to think that there are so many available women who want to talk to you that you'd be silly not to spend the money. But once you do, that's when the messages stop. None of them were real. They were all sent by the site to coax you into giving them your money.
They Start With Questions
The way that Local Flirt Buddies comes off as legitimate is by asking you questions when you try to sign up. They're mean to be enticing to you. They also don't mean a single thing. They're just meant to get you involved so they can send you to the new site.
It's a common tactic and it makes it seem like the site is much more involved than it actually is. It's all just an illusion to get you to a site that's well known for scamming. So many people know about Flirt Local that they need to trick new people into visiting it.
Conclusion: Local Flirt Buddies Should Be Avoided
The ads for Local Flirt Buddies are all over the place. It's how they operate. If you see them, ignore them. Don't click on them. It's not worth your time. You also don't want the cookie on your system. It could open you up to getting even more ads from scam sites.
Just pretend that it doesn't exist and use the most legit site ever and you'll be a much happier person. There are plenty of real dating sites out there for you to spend your time on instead of this one.