I've been playing with the idea of taking a deeper look into the many massage parlors located throughout the United States. Actually, I shouldn't say that. What I should say is that I WAS thinking about rating and reviewing these places, but I've since had a change of heart. I'll tell you why right now…
The thing that you need to understand here is that all massage parlors out there offering happy endings are never going to see anything happy in the long run. Whether you're a patron or a spa or parlor owner, you're most likely going to end up on the wrong side of the law.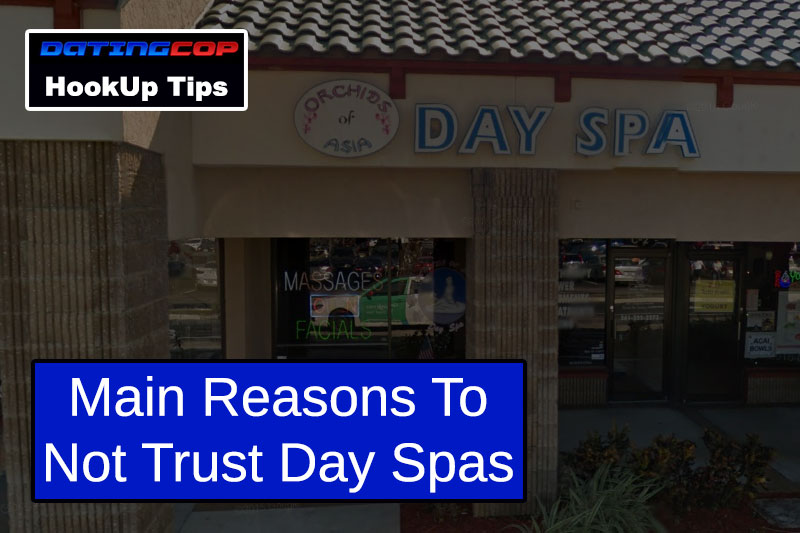 I don't want to scare you but truth be told, you really should be scared. The fact that these places are heavily watched and that you're bound to end up in jail if you go to them is enough to want to stay away from them for good. But before I get into it, you are probably wondering why I'm writing this today. Why am I so suddenly concerned about all this?
Well, the truth is that Robert Kraft who owns the New England Patriots was just charged with solicitation for supposedly getting a handjob at the Asian Orchid Spa in Jupiter, FL. I want to help prevent this from happening to you. Which is why I'm covering everything you're about to read below…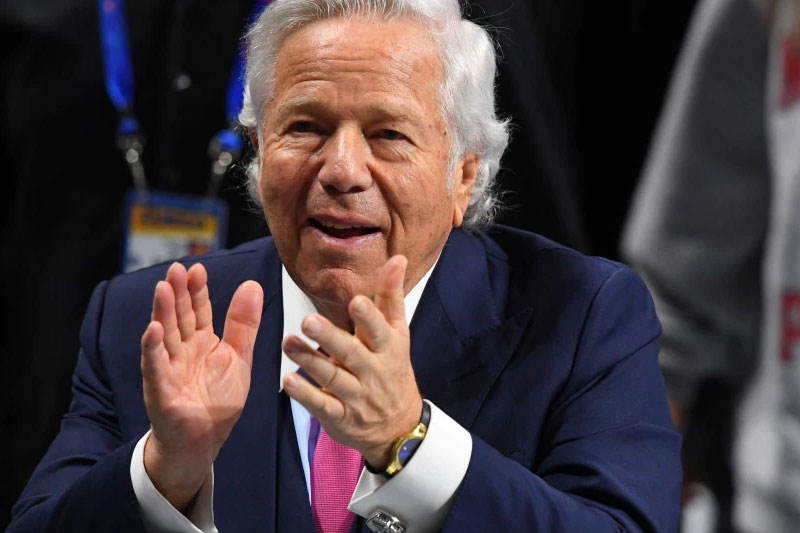 Main Reasons Why Massage Parlors Aren't Safe (or Happy Places)
Look, there are plenty of reasons why someone would hit an Asian massage day spa to relax. I get it and I'm all for relaxing but you need to know what you're up against and the odds of doing so. Which is why I'm laid out the top five reasons why visiting these massage parlors is never a happy ending.
They're Out For Themselves
Believe it or not, these spas are not here to make you feel good and get a good release. They're in the business of making money and that's typically what they care most about. When they're not trying to make money, they are simply trying to stay out of trouble. If you're thinking any differently, then you're truly a fool in my humble opinion.
They Work With Law Enforcement
Some of these spas and parlors work with law enforcement agencies in order to bust guys looking for a quickie. They typically don't have a choice if they've been caught doing something and they will operate as if nothing happened when law enforcement steps in to take over the operations. You won't know the difference.
Many Workers Might Not Be Legal
Some of the people working in local massage parlors are individuals that are not even legal immigrants. Even worse, they may be underage workers that are forced to give massages in order to pay of some sort of debt.
If you find yourself accepting services from an underage therapist, then you're going to have a mega problem on your hands. Once again, your best interest isn't what they care about.
These Places Are Filthy (Disease Ridden)
Many of these coverup spas are absolutely filthy. They are so dirty that people end up getting diseases and even sick when getting massages and handjobs from these women.
Think about it, the therapist has touched 50 guys in one day and perhaps without gloves and then she's working on you after all those men! You're bound to catch something from that.
Massage Parlor Review Site Reviews Are Fake
The sites like Rubmaps.com and MPReviews.com are pretty much fake sites that law enforcement uses to set up sting operations and funnel Johns into parlors.
The review sites are not real and I know what you're thinking. You believe that it's wrong for the DatingCop.com to rat out the law, but I'm telling it like it is. I'm no crooked cop!
In fact, all those escort sites (like those listed here) that write about these parlors are fake reviews too I bet!
Bottom Line: Stay Away!
I guess the bottom line is pretty simple. Do yourself a favor and avoid visiting any of the massage parlors in your neighbor for good. If you have in the past, then pray that they've got nothing on your because the fuzz could be watching!
If you want to meet someone to get sexual with and hopefully "release" aka climax, then my suggestion is to use an adult site for dating. You'll find them ranked on the main page.
---
Sick and tired of reading? Want to just get down to business and bang? Gotcha, okay, then you need to do this – join one of the sites below and you'll do just fine! I guarantee you'll get laid, so do the companies!