There are plenty of things that you can be doing to ensure that you have a successful one night stand this weekend. My guess is that you've done your research and you're still stumped. That's why you're reading my article now. Well, fear not, I share creative concepts which I've tested and know to work. As the dating cop, that's pretty much my job. Anyway, today I'm here to share some good strategies for those looking to have a one night stand and hook up this weekend.
Yes, it's 100% possible to do this and I swear as well as stand by the strategies shared below. Pay close attention because they are pretty much all applicable to you if you're on the hunt for some strange (if you know what I mean).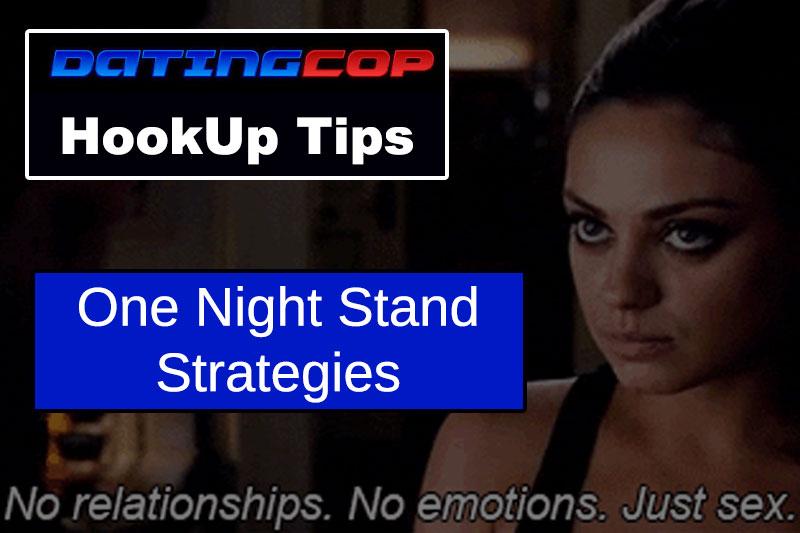 Good (And Bad) Strategies For One Night Stand Success
Before I share my strategies, I want to mention that some of these may seem rather basic and assumed but they matter nevertheless. I've also covered what I consider to be a bad strategy which you may wish to avoid if you're smart. Here's the scoop and without wasting too much time, these tips should help.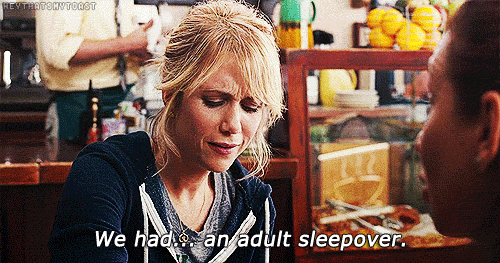 Tell The World
Good Strategy: Start by telling the people within whatever dating network you choose to use that you're willing and ready to set up a one-night stand date this weekend. Let them know by posting simple feed updates and status updates so that people in your local area see that you're looking for some fun.
Bad Strategy: Come out on social media like Instagram, Facebook, and Twitter and post that you're into having one night stands and looking to have one this weekend. Tainting your name and public profile for good. An even worse strategy would be demanding publically that someone contact you about this immediately to make it happen. Don't be a psycho.
Message People
Good Strategy: Send messages well in advance to people within a 5 to 10-mile radius of either your location or the hotel in which you plan on meeting someone at. Send messages that will kick start a conversation about them, not about your needs. Then eventually connect with them about your weekend plans.
Bad Strategy: Messaging people all over the country telling them that you want to have a one night stand with anyone that will bang you. Being aggressive and continuing to message folks that don't respond or even read your messages.
Have Something Of Value To Offer
Good Strategy: When connecting with people, bring something to the table that's of value to the other person. If there's a sporting event that you have tickets for or a reservation at an expensive restaurant that's tough to get, then feed that to them. Table it up as if you'd love for them to join you if they're free.
Bad Strategy: Tell them that you've got tickets to an event and that you'll only take them if they agree to sleep with you. In fact, make them sleep with you before going to the event or before going to dinner. Stating to them that if they don't then you want nothing to do with them.
Have A Few Drinks First
Good Strategy: Have a few classy cocktails to loosen or lighten the mood up with your date. Politely allow them to order drinks of their choice and be sure to pick up the tab. Spend your time talking about anything but sex. Keeping the consumption limited to prevent any type of whiskey dick from transpiring.
Bad Strategy: Meeting your O.N.S. at a grimy bar and only allowing them to order well drinks or specials. Ordering for them as if you know what they want or what they should be drinking. Making the date split the bill with you.
Hitting The Hotel
Good Strategy: Choose a hotel that's reputable and upscale with amenities. Allowing your date to utilize those amenities and giving them the option to order food and drinks in the hotel as well.
Bad Strategy: Choosing a low star rated hotel with zero amenities and no perks at all. Not allowing your date to order any room service or use anything in the hotel other than the bed for sex. Kicking them out right after you two finish doing it.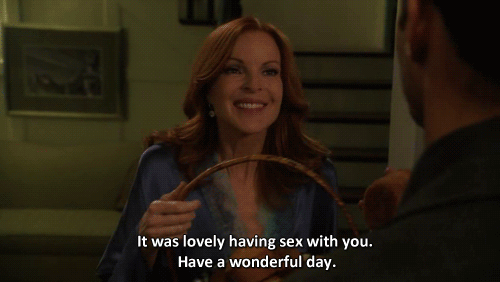 Post Date Plan
Good Strategy: Connecting with your date hookup and letting them know that you had a really nice time. Complimenting them on how much you enjoyed their company and that you'd eventually like to see them again if the stars align and the cards are properly dealt.
Bad Strategy: Not reaching out, never saying that you had a good time or that you enjoyed their time. Publically stating that you had a one night stand with person XYZ.
Conclusion
That sums up everything I have to share with you regarding a one night fling and how to go about having one. Ultimately, the choice is obviously yours and how you act is on you. However, don't choose too many or any of these bad strategies or you'll eventually be sorry. Trust me on that one!