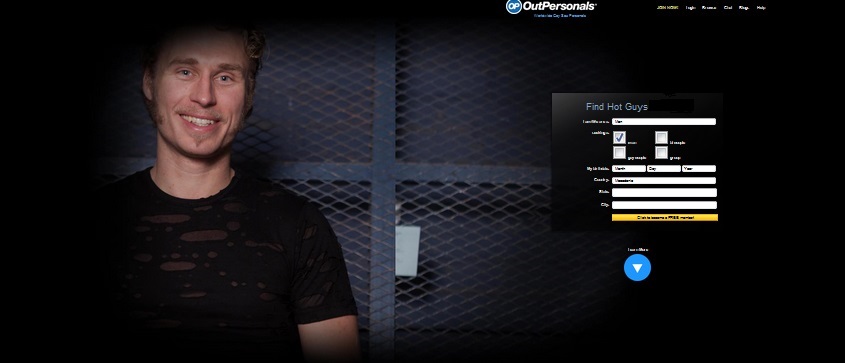 We have done a lot of reviews and written a lot about the online dating site scams, and we can say that OutPersonals.com is also one not-so-honest dating site. The Dating Cop Team's mission is to always advise you to read the terms of use. You agree to them upon signing up, but no one really reads the document – which is why websites hide evidence of their fraudulent workings there. We invite you to continue reading and learn how to avoid getting scammed or ripped off.
Facts about OutPersonals.com you should know:
The site can gain exclusive rights over your personal profile info as soon as you post them on the site and then they can lawfully distribute them across other dating sites without any notification to you.
This is not a free dating service although it misleads users by saying that they can join the site and find the right matches for free.
They justify computer-automated messages as being "electronic communications" needed for them to provide the service. But these are just misleading messages.
If you search well enough, you will find out that there are no real people behind most profiles and the whole site is a rip off.
How OutPersonals.com deceives you?
We explain in detail in the following sections.
1) The License To Your Profile Data
When you sign in and want to start looking for a date, you first need to create a dating profile where you'll share photographs and personal information, as well as interests to help you find a better match. However, the moment you upload anything on your profile, OutPersonals.com gains all rights over any personal information you upload on your dating profile, including: photographs, personal description, info about your age, race, interests or hobbies, or anything you write about yourself on the profile. After posting, not only does OutPersonals.com have a right to take these information, but they have the exclusive right to reuse, change, and distribute your data to other dating sites within the same network, or give license to other dating sites and companies.
TERMS OF USE EXCERPT: "Once you post, send or otherwise make publicly available any Content through the Services ("Personal Content"), you expressly grant us, and hereby represent that you have the right to grant us, a perpetual, irrevocable, world-wide, assignable, sub-licensable, and transferable right and license to quote, re-post, use, copy, reproduce, modify, create derivative works of, incorporate into other works, distribute, transmit, broadcast, communicate, publicly display, publicly perform and otherwise exploit such Content in any form or media, anywhere, and without any notice or compensation to you of any kind."
2) Subscription and Renewals
OutPersonals.com is counting that you will not detect any of the scams and does look like a genuine and honest dating site. The hope of finding a date in your local area in a fast and easy way may lead you to misjudge the situation and end up being overcharged for services and features you are not using and don't need. Here are your subscription period and payment choices:
Silver Membership
$33.96 for 3 months of subscription to the site
$89.96 for 12 months of subscription to the site
Gold Membership
49.96 for 3 months of site subscription (+1 month for free)
$119.96 for 12 months of site subscription (+6 months extra membership)
TERMS OF USE EXCERPT: "You acknowledge that your subscription has an initial and recurring payment feature and you accept responsibility for all recurring charges prior to cancellation. In order to provide continuous service, we automatically renew all paid subscriptions for the Services two (2) days prior to the date such subscriptions expire. Such renewals shall be for a period equivalent to the period of your initial subscription to the Services or a shorter period of time if specified."
3) Electronic Messages And Notifications
Minutes after signing up and creating your account, you will start getting messages from other members of the website and notifications that people have viewed your profile, like you or want to flirt with you. But, there is a catch – the only information you can see is a photo of the sender and the subject line. However, you are unable to read the content of any messages or to send a message to another site member – unless you upgrade to a paid membership. This tactic is only a marketing strategy that deceives people into believing that someone is interested in them and paying for subscription.
TERMS OF USE EXCERPT: "By using the Services, you consent to receiving electronic communications, e.g., email, from us or our subsidiaries and affiliated entities. These communications are part of your relationship with us and you receive them as part of your membership."
4) No Actual Members
We believe the information taken from you and other real people is used to create false profiles, which the site admits to be creating. Why would OutPersonals.com need a license over your data? Just think of it: If they can freely take and post your data on other websites, then how can you know this site is not also filled with fabricated profiles using other naive members' information. Also, if you scroll to the bottom of the terms of use page, you will read the sentence quoted in the excerpt below.
TERMS OF USE EXCERPT: "Persons appearing in photographs may not be actual members. Other data for illustrative purposes only."
The verdict on OutPersonals.com
It is certain that OutPersonals.com is an online dating scam ready to take your money and not provide you with the services it promises. Instead, OutPersonals.com will serve you a bunch of lies and different scamming tools to string you along while regularly charging your credit card. It is clear that it is a waste of time and money, and we do not recommend this site to anyone.
OutPersonals.com Scam Questions
If you have anything else you'd like to know about OutPersonals.com, feel free to post your thoughts and questions in the comments section below. If you have a personal experience with the workings of this site that you believe could be valuable information for others, please post them below.
OutPersonals.com Contact Info
Address: Various, Inc. 910 E. Hamilton Ave., Sixth Floor, Campbell, CA 95008, USA
Email Contact: privacy@friendfindernetworks.com or Contact Page
Phone Number: 1-408-702-1033 and 888-575-8383
Report and File a Complaint
If you feel you have been deceived and overcharged by OutPersonals.com, you can contact the Better Business Bureau to file a complaint and report the site.
Meeting Other Men Online
If you're interested in meeting other men, then I'm going to vouch for a few scam free sites that I know of. All of the sites actually have a gay dating section even though they primarily cater to heterosexual relationships. I'm telling you that it's worth checking out. Give the top three a shot if anything!