Once again I face a standard escort sit that promises more than it delivers. On top of everything else, CityofLove.com is very much like some of the worst adult dating scams I've reviewed previously. It just makes me wonder whether this website is a creation made by one of my oldest arch nemesis – the "free lifetime" scam. I swear, this site's format and Terms & Conditions seem like copied from those sites, just adapted to escort directories. I don't believe that anything good awaits you here, even if you are ready to pay a lot of money for it. Let's delve into this CityofLove review!
CityofLove.com Review Exposes Poor Site Features
Escorts have the option to create a free escort profile, but also use additional premium advertising options, such as premium banners and premium profiles. Each of these paid options comes with so-called benefits, which you can observe on the following screenshot: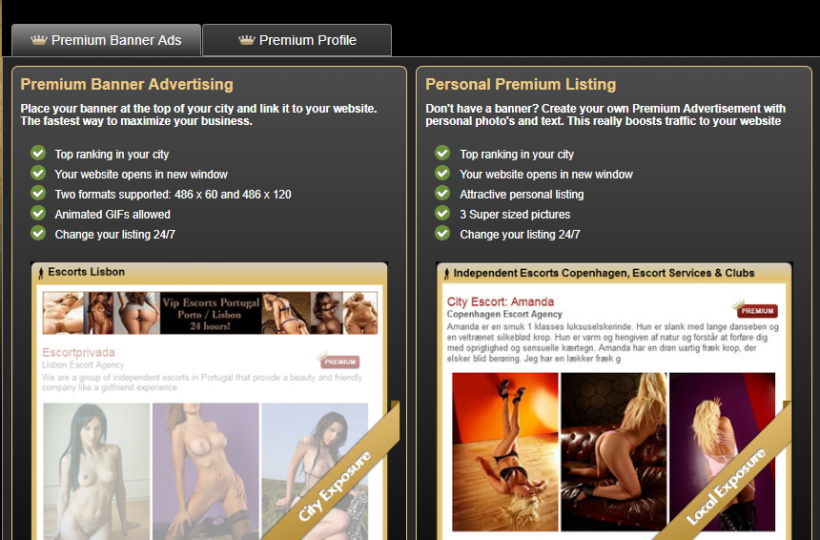 However, I have big doubts that these girls are all real or that they pay fair prices even if they are real. The lack of profile photos and the extremely limited number of girls for some popular countries are a clear indication that CityofLove.com sucks. If you have a look at these premium features baits, you'll see there is really nothing special about the site that I could include in this CityofLove review.  
Numerous awards
Available in 92 countries
Number #1 for business commuters
At least a million matches
Luxury escorts
Adult clubs
What does "adult clubs" mean anyway? Is this a synonym for prostitution? It seems that way! My only job here is to prompt you that you can get in a hell lot of trouble if you get into illegal paid sex. Most countries don't support this so be careful!
Why Most CityofLove Reviews Don't Recommend This Site
While Dirk Hopper has this site in his directory, I have to challenge his judgment. Half of the escort and dominatrix sites on his list don't work as they should. They are either non-existent and redirecting or include a quadrillion scams. I honestly couldn't find any other reputable resource that recommends CityofLove.com. Why is that? Maybe it has something to do with the following features on my list.
Electronic Communications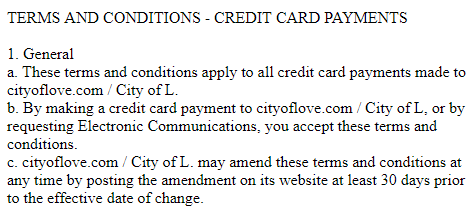 Are you familiar with electronic communications? I've written a lot about them in my casual dating sites reviews that include brazen humongous scams. Some of them are under the Nautell franchise. Unless the same lawyer made their legal documents, it smells a lot like the same company runs the sites. I wouldn't be very surprised as they are prepared to do anything just to rip off people.
Where Do the Girls Come From?
Of course, girls come from different locations, but I wonder if all of them are real. For instance, the number of escorts from the Netherlands is quite astounding. It is not a big surprise because the country has libertarian paid sex policies. But I have big question marks about whether these profiles are genuine. Some of the phone numbers don't correspond to the country!
CityofLove Review Results
This website looks a lot like some of my worst nightmares of adult dating. If this is your first time to come across hookup sites, you don't have the slightest idea of the distance these people are ready to go in order to scam others! There are many sinkholes on CityofLove.com, and if you want to stay safe and keep finding free apps to get laid, don't go there!