I've taken a closer look at a site called Sensual Matches. Given the time spent to investigate things, it's only right that I share my thoughts and insights with you. As you know, I've been writing dating site reviews for years and I share my full reports with consumers who care to read them. Well, this is just another uncovering and full report which details all the things that I learned about the SensualMatches.com website. Read it, digest the info and take action accordingly.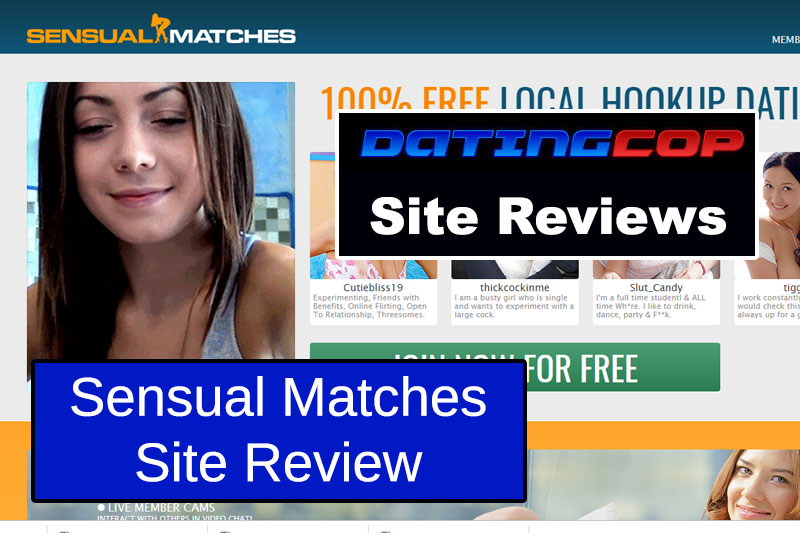 My Sensual Matches Site Review
There's nothing that Sensual Matches offers you that you want to get into. The site is a scam from the second you find yourself on it. They'll try anything to get you to upgrade your membership.
Nothing they do is new, but it takes advantage of people all of the time. It's how they can afford to operate. They want to get as many people as possible to upgrade. The problem is that they don't give them anything in return.
There aren't enough real people on the site to talk to. You'll never be able to meet up with anyone. All of the profiles are totally fake. They have everything from messages to fake webcams to get you to open up your wallet. All you have to do is pay attention to see that it's all totally fake. If you find yourself on the site, just back away.
They Use Fake Videos
One thing that you're going to be getting are requests to chat to women on cam. The video will come up and you'll get messages begging you to chat. The problem is that you can't respond to the messages unless you upgrade your membership.
All you have to do is watch the video to see that it's not real. If you watch for long enough, you'll see that it loops. That's because it's all prerecorded.
The woman you see has no idea that she's on the site. She was recorded for something else and the site bought the video to scam you. You'll never be able to actually talk to her. In fact, she's probably a pornstar.
It' where they get most of their photos and videos. It's much easier to get good pictures from porn sites and the women won't be able to complain about their likenesses being used.
You Get Tons Of Fake Messages
You'll also be getting messages as soon as you sign up. Once again, you'll be able to read the messages, but you won't be able to respond to them. You'll have to upgrade to do that. You really don't want to, though.
The messages are all fake. They're sent by bots and by employees. The site just wants you to think that there are real women on the site to talk to. If you waste the money on upgrading, you'll see very quickly that no one actually uses the site. It's just there to scam people out of their money.
I'll be the first to state that there NOTHING MORE ANNOYING than receiving a ton of fake messages from girls. It's the biggest tease and it should be considered illegal if you ask me.
Conclusion: Stay Away From Sensual Matches
There's no reason to sign up for Sensual Matches. It's not a real dating site. It's just a scam. There are other sites out there that actually have people using them. This isn't one of them. Save your money and your time.
Just stay away from this site! You won't get anything more than fake messages all day long. Find a better dating network to spend your time (peep theses options here). You'll actually have a chance to meet up with someone. You'll be much better off.