Doing online dating site reviews, we have learned the tricks dating sites hide up their sleeves. Startlingly, they all use the same scamming tactics and uncovering fakes and frauds becomes easier. In this text we review WivesGoWild.com and provide solid evidence of their fraudulent practices. Continue reading to learn more.
WivesGoWild.com is only after your money
If you thought it said "free registration", well that's about the only thing that is truly free on this site. You may be wondering why would someone create a whole dating site with fake women and send automated messages to the real people who register. It's certainly not for the laughs or for entertainment purposes. WivesGoWild.com wants to deceive men into believing the women and emails are real and upgrade to a paid membership in order to read and send messages.
Here is exactly how much you are asked to pay for a certain time spent on WivesGoWild.com:
$2.47 to buy 3 days of trial membership
$17.49 to buy 30 days of membership on the site
$34.98 to buy 90 days of membership on the site
$60.00 to buy 180 days of membership on the site
EVIDENCE: "You acknowledge and agree that some of the profiles posted on the Website that you may communicate with as a Registered User may be fictitious. The messages they send are computer generated. Messages from the user profiles we create attempt to simulate communications so that should you become a paid Member you are encouraged to participate in more conversation and to increase interaction among fellow paid Members."
What are you paying for?
#1 Fabricated User Profiles
They fabricate women's dating profiles, to be more exact. This is necessary because there are very little to almost none real women on such dating sites, so the site needs to create them. On the other side, there are hundreds of male dating site visitors and this scam is aimed at them. Everything from the photographs on women's profiles to their personal information such as age, name, interests, etc. is completely made up. We went through the site's Terms and Conditions of use, and found solid evidence that back up our beliefs.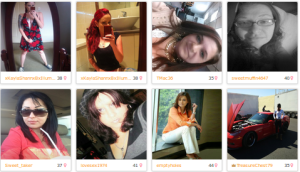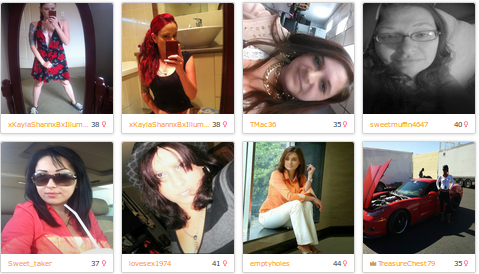 EVIDENCE: "We create user profiles for use by our customer support representatives for the support, marketing, improvement of the Service, and in order for our Registered Users to experience the type of communications that they can expect as paying Members."
"The user profiles we create are not intended to resemble or mimic any actual persons. We may create several different user profiles that we attach to a given picture. You also acknowledge and agree that the descriptions, pictures and information included in such profiles are provided primarily for your amusement and to assist you navigate and learn about our Website."
#2 Computer-Simulated Communication
It's a matter of minutes before you start getting messages and profile views from women on the site. Now, isn't it weird that non-existent women are trying to communicate with you? There is actually one logical explanation, and that is-these messages are completely automated and computer software has been programmed to contact you. So, WivesGoWild.com is basically creating fake women's profiles to try to communicate with you.
EVIDENCE: "The Website utilizes automated system profiles to communicate with Users to enhance our Users' entertainment experience. Both our live and automated user profiles, allow us to collect messages, instant chat and/or replies from individuals or programs for market research and/or customer experience and/or quality control and/or compliance purposes."

The verdict on WivesGoWild.com
We absolutely do not recommend WivesGoWild.com to anyone who is looking for genuine online fun. This site serves you a bunch of lies and scams and also admits to doing so. The worst thing is that if you try to take any legal actions against this fraud and rip off, you cannot even touch them. They will simply imply that it was your duty to read the Terms of Service, where they explicitly say they are working on deceiving you. So, you are the one to be blamed for getting scammed.
This does not look like a legitimate site. Please be careful and protect yourself from this type of online scams in the future and ALWAYS read the terms and conditions carefully.
WivesGoWild.com Contact Info
Address: P.O. Box 146 Trident Chambers, Road Town, Tortola, British Virgin Islands
Contact Page: Wivesgowild.com/site/contactUs
Email Contact: payment@wivesgowild.com, support@shagaholic.com
Free Phone Number: 1-800-848-5413
Report WivesGoWild.com
You can contact the Better Business Bureau to report this site and file a complaint if you feel that you have been conned or ripped off.