I'll keep this as straight to the point as possible. I've done the whole song and dance with Amoory.com and what I thought was going to be a decent experience was nothing of the sort. Seeing as though I used plenty of other International dating sites, I thought this would be one of those outliers that beat up the competition in terms of effectiveness. Turns out that I was completely wrong in that regard. In fact, I came across another website call Flirchi.com which was the exact same site design and layout. The site functioned exactly the same as well. I conducted a complete investigation on the site and I'm going to show you everything that I learned about Amoory. Let's start with a quick rundown of everything that I've discovered.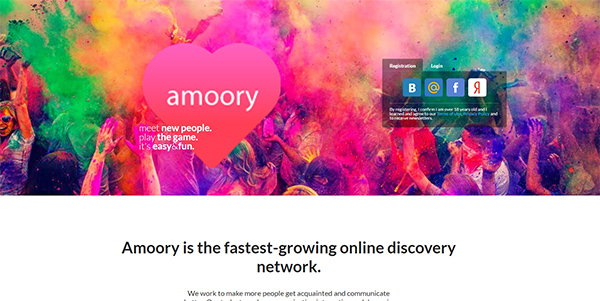 Amoory.com And Why I Don't Use This International Dating Site
So, the summary of what this site is all about is quite simple. Just take a quick glance at the bullets, but don't stop there because that's just scratching the surface.
It's Cheap But A Waste
Email Messages From Bots
Fake Chats
Support Staff Runs Profiles
These simple bullets should be plenty for us to discuss today. I'll start with the cost…
Sure enough, it's only $5.00 for a 7-day subscription to the Amoory.com site. That's not all that much considering that your Starbucks coffee is at least $2.00. You can get a 90-day membership for as little as $22.00 too. Guess what, when something is super cheap and it sounds too good to be true, it usually is.
Now the features of the site aren't that bad but they aren't stellar. You can do the basics which is searching for people, sending gifts, sending and receiving emails, seeing who's online and seeing the people that are around you. This is all pretty basic in terms of features and none of them are worth paying for if you ask me.
Emails And Bots
Lots of fake dating sites exist today and the only reason they are able to survive is due to good programming. They set up email systems and bots to send messages to you. What this does is it tricks you into thinking that you're getting tight with someone. The harsh reality is that no one is one the other end. Instead, you're simply emailing a bot and getting a random response from a computer. How is this tested? Simple, you can set up your own profile without doing anything to really enhance the profile at all. Don't add pics, taglines or anything. See what happens. In the event that you begin to receive a bunch of messages, you know it's a total scam.
Fake Chats
When bots exist, there is a good chance you'll have to deal with fake chats as well. Amoory might be one of the sites that have this type of setup. In my personal opinion, I believe they have fake instant messages that they send users via chat and they do so get you to upgrade. If you're not upgrading, you're probably clicking on the banner links on the site.
Staff Runs Profiles
This pisses me off more than anything at all. The "Support" team may, in fact, run some of the profiles that you see being displayed on the site. If you read the terms, you'll notice that they state this specifically. The staff creates profiles to test the services on the site. I'm not a very big fan of staff run profiles or fakes (in my opinion).
Contact Them
If you want to contact the company, here's all the information needed. I'd suggest sending an email before doing anything else.
Phone: 380989075724
Email: support@Amoory.com
Addresses: Whateley's Drive, Kenilworth CV8 2GY, United Kingdom.
Conclusion: Don't Join The Amoory Dating Site
Do not waste your time with Amoory.com even for a second. You'll get zero value out of spending any portion of your time using this dating site. Instead, I'd suggest joining a site that costs more but guarantees results. Not to mention, you won't have to deal with the bullshit bots and other stuff.
What Should You Use Then?
Well, there are plenty of sites that you can use if you don't want to give Amoory a try. I'd first start with the sites shown below. They work like a charm.
Review Update: This site now redirects to a dating site called HitWe.com. I've reviewed Hitwe as well. I suggest you read that asap!