Whether you are in a long-term relationship or you date many people casually, kinky sex games can do wonders for your sex life. If things are a little less than the firestorm of sexual tension and energy that they used to be; don't worry. It's natural for this to occur at times. People tend to get used to each other's bodies and sexual habits and therefore become less interested in sex. That's where playing a kinky sex game comes into play.
Well, the desire for sex is still there, but sex may have become more about maintenance than passion. Well, there is a way to breathe new life into your stale sex practices by adding some fun and kinky games to the proceedings. Check out these ten kinky games and activities that can totally revamp your sex life.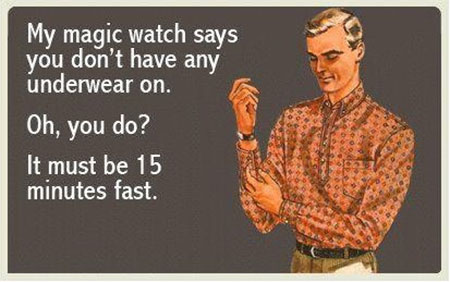 Kinky Sex Games Spice Things Up In The Bedroom
I strongly advise that you spend time learning how to play these games or participate in these activities if you want to be successful in the bedroom. I have dove right in and gone straight to the kinky sex gaming with new girls I've met online. What I typically do is talk about the games before meeting them to get them excited. It works like a charm!
The Porn Game: It doesn't get any simpler than this one. Just rent a pornographic film that stars people that you both think are attractive. Don't make watching it about sex. Just enjoy it and touch each other while it plays. Refrain from sex until the people on film are fucking. Girls love porn. They will tell you they hate it but they love watching people fuck.
Pick Your Fetish: Take five small pieces of paper each. Both of you write down your fetishes and deepest fantasies. Now take turns picking them one at a time and just talk, no sex yet. After you have discussed them; each of you picks one of your partner's fetish and indulge in them. Do not be shy about sharing your fetishes. Even if you've just met this girl online, you should still open up to her. The more honest you are the better.
Underwear Free Walk: Both of you put on your thinnest, most body-hugging outfits without any underwear on. Take a drive to a local hangout spot or shopping center or just take a walk around the block. It's kinda a risqué experience together and the sparks will probably fly by the time you get home. If you are super daring, you can get each other off in public or even fuck each other. Afterall, you aren't wearing any underwear. Super easy access!
Classic Role Play: This is one of my favorite kinky sex games ever and a great one that often works. Pretend like it's your first date or that you are each a certain character that you are best at portraying. This one might be an old one, but it works. That's why it's been around so long. I love to play the professor and naughty school girl role. Who doesn't like fucking horny college students wearing short skirts?
Dessert and Foreplay: Take turns feeding each other your favorite dessert. The catch is, that the person doing the feeding should wear a blindfold. Each time your partner drops some of the food on you, they have to lick it off. Don't initiate sex until the food is gone but don't over eat!
Would You Rather: The kinky sex games list wouldn't be complete with a game of "would you rather." This is a fantastic party game, but you want to give it a sexual kinky twist. Agree on a certain number of questions and ask each other one at a time. This can really get kinky quickly depending on the questions that get asked.
Blindfolded Resistance: This one can get intense so discuss the guidelines thoroughly beforehand. Blindfold her and tie her to the bed. Stay quiet and don't let her know when you are going to touch her. Once you start touching her, start trying to have sex with her and her goal is to stop you.
Strip for Sex: Each of you think of some questions that will be a challenge for your partner, but not impossible. Take turns asking them and a wrong answer means taking off an article of clothing. You can't have sex until one of you is nude and the other gets to be on top.
Kinky Chance: Get together with your partner and choose 5 body parts and 5 actions (lick, touch, kiss). Take turns picking one body part and one action and the person picking performs the actions chosen.
Truth or Dare: Another classic kinky bedroom game that you can play with someone. Just take turns asking each other truth or dare questions and react accordingly. This one will become infinitely more fun and intense if another couple is involved or another sex partner. So that's a possibility if you are into it. In fact, I suggest getting at least three people together for this one because it may lead to having a threesome or a gangbang. Better yet, I encourage you to ask the girl if she's into that kind of stuff before inviting her over for fun.
If you can't seem to find a single game listed above to be interesting enough for your to play then I don't know what to tell you. Now, if you truly enjoy the games,  I suggest you join a great hookup site to find some people to play the kinky sex games with! The more people the better!