I've been asked this question over hundred times. Everyone wants to know, "Does online dating work?" and my answer to that question is complex. In short, I'm going to tell you that it definitely works without a doubt! However, there are some factors that you need to take into consideration here first.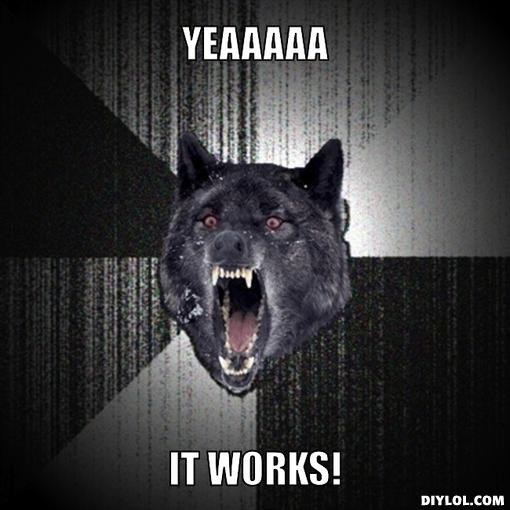 Online Dating Works But You Need To Consider These Things
There are a few factors to consider when it comes to dating online. All things being equal, online dating works great. But you need to remember the following…
Type Of Site
The type of site you join is a determinant of whether or not online dating is going to work for you. For example, if you're looking to get laid and you're joining a shitty dating site like Plentyoffish.com then you're going to find yourself never getting laid and just receiving a ton of shitty messages from tire kickers.
Is It Free Or Paid?
Some online dating sites suck that are free. They don't work, well, because they are 100% free. They are loaded with users that are on the site for the wrong reasons. These people that aren't willing to invest in themselves are the ones that make it difficult to succeed at dating on the Internet. Paid sites have always made it easier for to get laid. Reason being is that it eliminates are the shitty people from the equation.
You Half Ass Your Profile
If you're not putting in the effort to hook up online then you're results will be lackluster. For example, some people expect to meet someone online yet they don't even take the time to create a great profile to sell themselves to other members. Some of the most successful online daters know exactly how to market themselves online. You need to learn how to do the same.
Does The Site Create Fake Profiles
If a dating site has in their terms and conditions that they create their own profiles for entertainment purposes then you're going to have a harder time getting laid. Why? Well, you'll be sending messages to users that don't really exist and that you'll never end up meeting up with. It's not what you really want to waste your time doing. You need to find some that don't create fake profiles. These are what I consider to be scam free sites.
Does The Site Provide Support?
Dating sites that provide great support are usually those that get me laid the most. If you join a site and you don't know how to use it or you're stuck on something and you have no one to reach out to about it then you're not going to get very far with it. On the other hand, if you join a site that has superb support then you're going to have a great experience.
Are Your Intentions Aligned
If your intentions are to have an affair and you're joining a site like Christian Mingle, then you're not going to have very much success. Your intentions need to be aligned with the intentions of the dating site itself. Most have specific goals and you must be aware of those goals if you want to be successful at it.
So, this should give you a better idea of whether or not online dating works. Like I said, it most definitely does but you need to do it right to make it work!