I've been traveling all over the world lately, hitting many destinations in the UK and in doing so, I'm taking extra precautions to test and investigate the sites available. While I love the United Kingdom, I hate the fact that so many dating scams exist over here. One of the sites I checked out (for the second time) while vacationing was SmashYouFriends.co.uk. I figured, what the hell, this sounds interesting enough, I might as well give it a shot. Well, the smash and dash concept did apply here, but it wasn't me smashing any girls and the dashing was done by the dating company with my money. Find out what I learned during this unfortunate experience…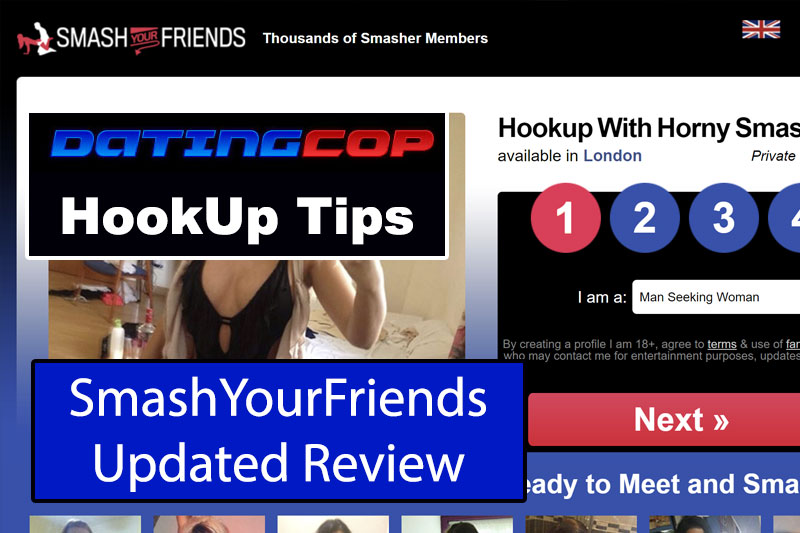 To Be Blunt, SmashYourFriends.co.uk Just Takes Your Money
It doesn't matter where a site comes from. It can always be a scam. They don't all come from the same place. All you need is a person who wants to scam you out of your money and you'll be able to find a scam site. You can come across them all of the time. They come in the form of dating sites and in the form of hook up sites.
Some are apps and some are just sites that you can visit. Some are very well-known and others aren't. Some spend a lot of time on advertising and some just hope for the best. SmashYourFriends.co.uk is a scam site out of the U.K. It will stop at nothing to take your money from you if you try to sign up for it. It does all of the same things that other scam sites do to trick you out of your money.
Direct Messages Start Immediately
One very common thing for scams sites to do is start sending you messages as soon as you sign up. That's why they make it so easy for you to join the site. It makes you a mark right away. When you sign up for this one you'll start getting messages right away.
They'll be coming from users all over the site. Your inbox will start to fill up within a few minutes. You'll also have plenty of people looking at your profile and sending you requests to talk. It will seem like you'd be crazy not to stay on this site.
Once you try to talk to them, the scam really starts working against you. You won't be able to send a single message to anyone without paying to upgrade your account. That's what the site was after the whole time. Try to respond to any of these people and you'll never hear back from them again.
Look At The Profiles
Now just take a look at the profiles that sent you those messages. They'll all have the same thing in common. Each and every one of them will have a star with the letters "FC," inside. This tells you everything that you need to know. The letters stand for Fantasy Cutie.
Those are all profiles that are created by the site to send you messages. It was never a dating site. It was always a fantasy site. You're paying for the fantasy of talking to real women when you're just talking to bots.
Conclusion: SmashYourFriends.co.uk Is Still A Total Scam
No one should ever give SmashYourFriends.co.uk any money. It's just a total waste. There's no reason at all to pay to talk to a bot. It's a ridiculous concept from top to bottom. Just avoid the site as much as you can. It doesn't have a single thing to offer you. There are plenty of real hook up sites (all named here) for you to use on the internet. They'll actually have real people on them.
Related Articles:
SmashYourFriends.co.uk Uses Fantasy Cuties To Attract New Users [SCAM]
SmashYourFriends.co.uk Is A Scamming Dating Service (Original Look)