I've been using lots of free sexting sites over the years and one of these sites that I've recently tried is Sextlocal.com. If you're into using any of the many sexting sites out there, then you'll want to read this review. I can tell you that I'm not all that big of a fan of this website.
Many of the reasons I don't like this sex network are located below. You'll quickly realize that it's part of a major, yet common scheme that dating companies currently have in play to squeeze money out of your pockets. I guess my point is that you should not think that you're going to get free nudes or exchange dirty messages with anyone here. At any rate, here's the full rundown of the site and why I think it's a load of crap…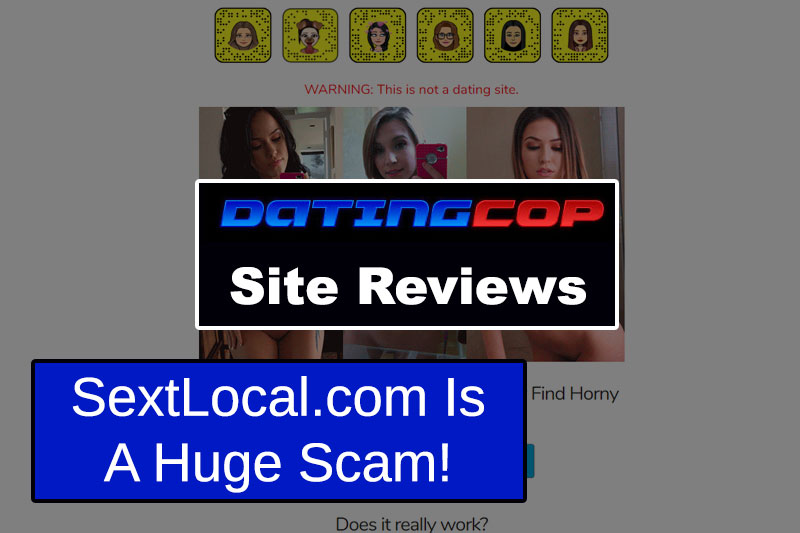 SextLocal Review Details and Why It's Not Worth Using
Here's a rundown of ALL the reasons why I suggest avoiding the Sextlocal.com website. I've left nothing out here and you need to read this if you care about your money and well-being because this site cares about neither of those things.
Topics included here cover:
girls
testimonial images
lots of lying
sexting articles
fake questions
absurd charges
Here's what you need to know…
The Girls
Okay, so the first thing that I want to cover is the fact that these girls on the homepage of Sextlocal are real members of the site. All this is really is just a gif of random selfies that have been taken by random girls. There's no way to prove that these girls are in fact members of this site. Not to mention, I'd be surprised if the Snapchat QCodes above the gif were actually real. My guess is that they stole these photos or bought them.
The Testimonials
Keep scrolling down and you'll notice a bunch of testimonials. Three testimonials to be exact (two from men and one from a woman). These photos and testimonials are fake. The photos of the people are used on a number of other scam dating sites out there. Sites like OKHookup.com, MeetBang.com, JustBang.com, and others. I know for a fact that these people are not really leaving testimonials about the site.
The Lies
Some of the lies which this company spits out at you are simple. They make claims that you can join this site in a matter of 10 seconds which is pretty much impossible to do. They also claim that your information is discreet and secure, but how discreet can it be if they're sharing photos of users? Last but not least, they claim that there's no credit card required to use this site. I hate to break the news to you but that's a total lie.
The Articles
Keep scrolling and you'll notice that the site publishes a bunch of articles covering things like celebrity sexting stories and sexting advice as well as the history of sending sext messages. Don't believe the hype. It's all just to distract you from the charges set to come.
The Fake Questions
When you're ready and you start clicking the blue button to get started, you're quickly going to be hit with questions that mean absolutely nothing. I went through the entire set of questions and they did nothing but distract me. Whether you answer with a Yes or No, it does not matter. You'll be asked to enter your email so that they can spam you with dating offers all day long.
The Charges
Once you enter your email address, you're going to be redirected to a site that requires you to enter some important information. Yes, they want your credit card number to verify who you are. Guess what else? They're going to charge your credit card more than $100 a month if you're not careful!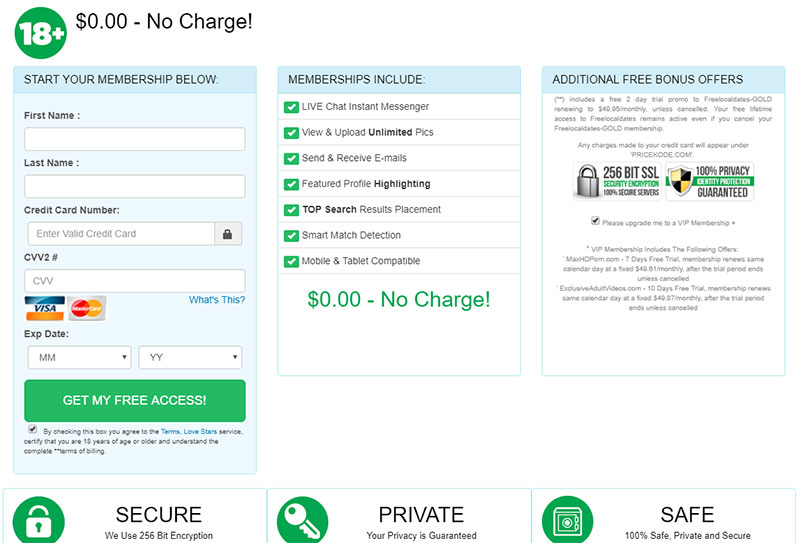 I should also mention that they try to immediately market the WellHello.com site to you as well and more importantly, they use Love Stars who basically are not real and completely fake.
Conclusion: SextLocal Does Not Work, Move On!
If you're planning on joining a dating site, my advice is to avoid the SextLocal.com website because it's nothing but a waste of time and money. They try to get you to spend hundreds of dollars after claiming to be free. It's a huge scam and the fake profiles make that obvious from the get-go. If you're looking to connect with real girls looking for some sexting fun, then head on over to the homepage and try one of those sites instead.