I get asked a lot of questions. In fact, so many questions that I simply cannot keep up with all of them. Lately, I've been getting bombarded with questions about these snap style hookup sites. You know, things like Snapfuck, Snapsex, and others. However, the most recent site which I've been asked to investigate was Snap Hook Up. As always, I'll advise you as I advise the rest of the people that contact me. Do not make any moves until you read this full review. The Snaphookup.com website might not be your best option and in the event that it's not, I don't want you taking action and being misled.
So, that being said, I'm going to tell you why I believe that you should completely avoid this site. There are MANY reasons why you'll want to steer clear from this, but I'll be focusing on the three main reasons I suggest avoiding it completely.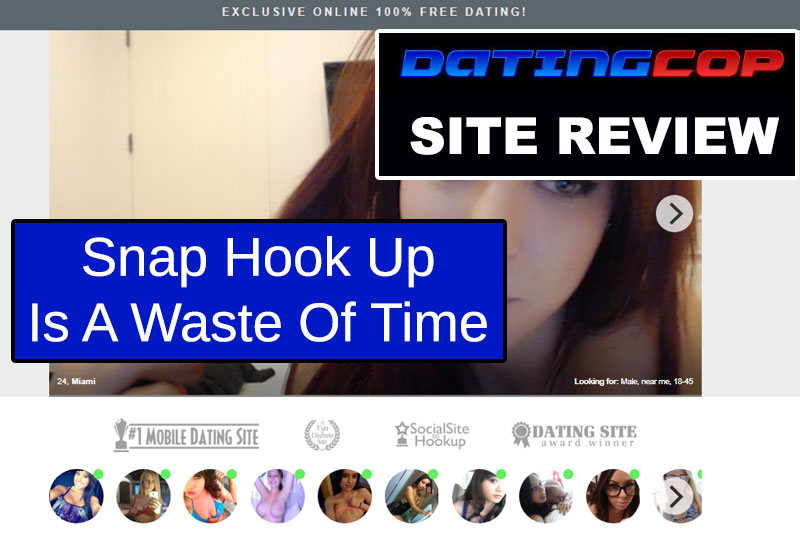 Clear Reasons That Everyone Should Avoid Snap Hook Up [REVIEW]
Okay, so before diving deep into the Snap-hookup.com website review, I want to make it clear that this site is actually associated with a number of other sites that have been categorized as scams. Sites like Fapchat.com and BangTonight.com are run by the same company. That news right there should have you running for the hills.
So, aside from the fact that the site is associated with fake dating sites, I'm going to share my reasons for completely avoiding this shady snap site.
Reason #1: No Real Girls
Based on my personal research and experience, there are no real girls on Snap Hookup. To me, it seems like this site is simply cluttered with fake profiles or what many would call, "artificial profiles." Most of the profiles within this site are likely created by one of the staff members. Take a look around and you'll notice that many of them are called "Love Stars" and these are simply profiles of users that have been fictitiously created to keep you entertained. I've personally got ZERO patience for dealing with these types of profiles. Simple as that.
Take a look at the profiles and you'll notice many have "LS" on them and this simply means that they've been created to keep you entertained, no other reason. You will not end up meeting these people either.
Reason #2: Horrible Emails
There's only one thing worse than seeing fake profiles and that's having to deal with emails sent by some stupid algorithm. If you're getting emails and chat messages from people labeled Love Stars on the site, then they are nothing more than auto-generated messages that appear. these computer messages will not lead to hookups and Snap Hook Up is well aware of this fact. Heck, they built the program to do it. Ignore all IMs and emails from anyone sending via a Love Star profile.
Reason #3: Unfavorable Terms & Conditions
There are some sites that don't bury a bunch of legal jargon and shady antics in their terms of service. Unfortunately, Snap Hook Up is not one of them. This site goes way out of its way to cover their butts, making sure everything that might be bad is laid out in black and white within their terms and conditions. The problem is that most people do not even read this stuff. They don't even click the link provided, that's how lazy consumers today really are.
Reason #4: Fake Awards Displayed
I hate when sites have to show themselves off as being amazing. This site went ahead and labeled itself as being an award-winning site and yet they refuse to display who the rewards are from. Additionally, just below the awards, you'll notice that it looks as though female members are live on the site now. The typical green circle indicator shows that. Now, I'm almost positive that these girls don't exist nor are they truly online now.
Conclusion: Snap Hook Up Doesn't Work
If you are looking to hook up with a real local girl, then you've got to avoid this site. There is no way that this will work for you. At least, that's my personal opinion after using it. Take the time to try other sites that I've suggested, but stay away from this one!
Now, before I go I want you to know that not all casual dating sites are as shady as this. In fact, the good ones don't use fake profiles. They also have superb customer service and don't send auto messages to users. That's all you need to know and believe if you're truly interested in taking action to connect with horny locals. They are out there, you just need to know which platforms to use in order to attract them.